Super Value that gives you Bally's world of quality and service at a competitive price.

Bally Refrigerator Maintenance and Repair Services.

The refrigerator is probably the most used and important appliance in a commercial kitchen.
The ability to store food without risking bacterial contamination. For many of us, our commercial
refrigerator is something we don't truly appreciate until it's not working properly or doesn't work at all.
Contact RepairUs for top commercial refrigeration repair technicians in GTA and surrounding cities.

When your Bally commercial refrigerator malfunctions, it can have a significant impact on your daily business
operation. In some cases, a faulty refrigerator results in thousands of dollars in spoiled food. Even worse, this 
can lead to your customer eating spoiled or contaminated food. That can be resulting in a bout of food poisoning.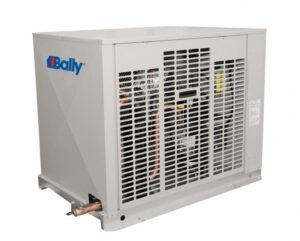 Bally Commercial Refrigerator Repair Services by Best Refrigeration Services in GTA and surrounding cities
 
A faulty refrigerator is a significant blow to your business operation. Beyond the product losses and stop your functional
operation.
  
At Repairus Commercial refrigeration repair services
We understand how difficult it can be to operate business with out a refrigerator. That's why we provide emergency
quick service, efficient repairs with minimal interruption to your daily business operation. Our licensed & experienced
refrigerator mechanics can often perform same day diagnosis and repairs for many common issues. If the repair takes
longer or requires a new part to be ordered, we do our best solve the problem as quickly as possibly.

We Provide comprehensive diagnostic and repair services for all wide variety of commercial common refrigerator issue, 
including compressor replacement, compressor problem, malfunctioning thermostat, power issues, leaks, temperature issues, 
too col, too warm, cycling issues, loud noises and more. 

Contact Us +1(647) 946-5188